Fashion Careers in India – Future in the fashion Industry
Are you someone who loves exploring the latest fashion trends and has a great sense of style and color? If you are creative and passionate about clothing, you can look forward to a promising career in fashion.
"What you wear is how you present yourself to the world, especially today when human contacts are so quick. Fashion is instant language." —Miuccia Prada
The Fashion Power
As of 2017-18, the fashion industry in India holds 13.5 % of the market share with 42.24 billion dollars of market value and employs more than 45 million people. The fashion sector is gaining momentum each year and fashion exports from India are expected to increase to US$ 82 billion by 2021.
The textile industry and fashion companies are the two pillars of the fashion industry. The Indian textile industry worth around 108 billion dollars is expected to reach 223-billion-dollar mark by 2021. More than 5% of India's GDP is contributed by this industry.
According to
Fashion United
, popular International brands like Z3, Zodiac, Vero Moda, Zara, Diesel, Calvin Klein, and Tommy Hilfiger are recording high sales in the country. On the other hand, Indian brands like Arvind group, Aditya Birla Fashion and Retail, Raymond Apparel, Reliance Retail, Future Group, and Trent Retail are also making their mark with their fashion labels.
Due to the promising rise of the fashion industry, fashion related career is very popular among youngsters.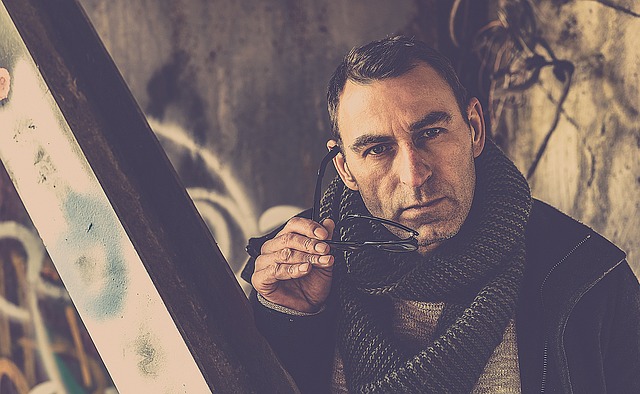 10 Careers in the Fashion Industry
Here is the list of top 10 career options in the fashion industry for fresh graduates:
Fashion Design
Fashion designers understand the requirements of their customers and create personalize garments. They explore current fashion trends and define new trends for the near future. To be a successful designer like Ritu Kumar, Sabyasachi or Manish Malhotra you must have outstanding artistic skills, exceptional creative talents, and flair for designing. 
Accessory Design
Wearing a masterpiece is not enough. To complete a style statement, you need the right accessories that complements the attire. From a pair of shoes to hats, belts, sunglasses are all included in the accessory list. All you need to put together is your fashion sense and creativity to sketch a design of the product using CAD.
Jewelry Design
How can you define fashion without jewelry? Today designers are creating fashion statements through breathtaking jewelry in popular companies like Kalyan Jewellers, Tanishq, Malabar Gold, etc. Whatever be the occasion, jewelry completes the dress code, especially in India. If you behold the taste of exquisite designs of our rich culture, then this is the most suitable profession for you.
Textile and Apparel Design
Textile is a separate yet related industry in the fashion world. Here you work on fabrics that are used to make clothing, including R&D of various materials like wool, fabrics, tie-and-dye, khadi, phulkari, etc. To get a job in this industry you must have a genuine passion for fabrics, and production processes like knitting, weaving, and coloring.
Luxury Brand Management
The brand managers bear the responsibility to increase brand value and get more business. The job involves many areas associated with brand management, market research, supervising campaigns and marketing, working with multimedia advertising and working closely with brand ambassadors.
Fashion Technology
This field involves all the technicalities from the conceptualization of the design, R &D, assembling of fabrics, manufacturing equipments, garment production to marketing. To make it simple, you learn core garment manufacturing technology.  It demands you to work on your artistic, technical as well as business skills.
Personal Styling
Personal stylists or image consultants work directly for popular personalities. As an image consultant, you are responsible to work on your client's "image" and express it through the best way possible. From clothes, accessories to body language – you need to redefine all aspects with your fashion sense that justify his/her popularity.
Fashion Business Management
Fashion companies hire business managers with good fashion sense. The fashion business managers have the responsibility to conduct in-depth market research as well as the latest fashion trend analysis to predict the success rate of current and upcoming products. They are liable to maintain brand value using innovative marketing strategies, multimedia advertisements, visual market campaigns, etc.
Students can pursue a Fashion Business Management course at Post-Graduate level.
Fashion Blogging
There are many popular fashion bloggers like Anmol Bhatia, Kritika Khurana, Ankita Rana Gill and Aashna Shroff. Fashion bloggers showcase the best designs, highlight the latest fashion trends as well as feature brand-new designs by the popular fashion designers through their blogs, vlogs, YourTube channels, Instagram post as well as other social media. If you have a sense of style and love writing then this profession could be yours! The best part is, you can start this job while pursuing fashion designing course.
Fashion Photography
Blend your passion for photography with the fashion industry. Photographers showcase accessories, clothing and jewellery items through their photographic skills. Many companies and fashion designers hire photographers to take pictures of their products that could be showcased in the portfolio. The key role of a fashion photographer is to capture the essence of color and texture of apparel or accessory designed by the professionals.
Read: A Career in Advertising Industry

10 Responsibilities of a Fashion Designer
Every young fashion enthusiast has this dream of becoming a fashion designer. However, you should have the great artistic and creative skill and a great sense of design to pursue this career. You have the opportunity of fulfilling dreams and impressing your audience with your flair for style. Fashion designing is not limited to clothing but involves a wide spectrum where you have the responsibility of developing a unique persona for your client. You create a fashion statement that ranks high in comfort and style including designer accessories and footwear.
Following are the responsibilities of an ideal fashion designer.
1. Study the current fashion trend and has a vision of future
2. Choose a theme for a collection that has entertainment value as well as conveys a message
3. Well versed with CAD
4. Visit manufacturers and handpick samples of fabric
5. Select fabrics colors and style for each garment
6. Create prototype designs
7. Showcase ideas to the creative directors
8. Participate in fashion shows to present unique designs to the media
9. Market designs directly to the customers or through the retailers
10. Monitor the impact of the design in the market
"Give a girl the right shoes and she can conquer the world." – Marilyn Monroe

7 Important Qualities to be successful Fashion Designers
Fashion designers not only create unique designs but also have a unique personality. Following are must-have qualities to be a successful fashion designer:
1. Artistic Ability: Fashion designers need to express their ideas through sketches, which could be used to create prototypes.
2. Creativity: Fashion designers need a very open and creative mind to play with various colors, fabrics, various elements and create amazing designs.
3. An eye for detail: Fashion designers should have an eye for details like small differences in color, fabrics, and stitching.
4. Vision: Fashion designers should have a vision for the future. They are supposed to guide new generations with a different fashion sense.
5. Good Communication: Fashion designers should have great communication skill so that they can easily direct the followers, team members and other helpers like sewers, fabric merchants, etc.
6. Computer Skills: Fashion designers should be familiar with computers and some specific graphics designing software.
7. Decision making: Fashion designers often work in a team even when they are working with a single client. They should have a strong mind and decision-making power to choose which design idea or material is ideal for the set.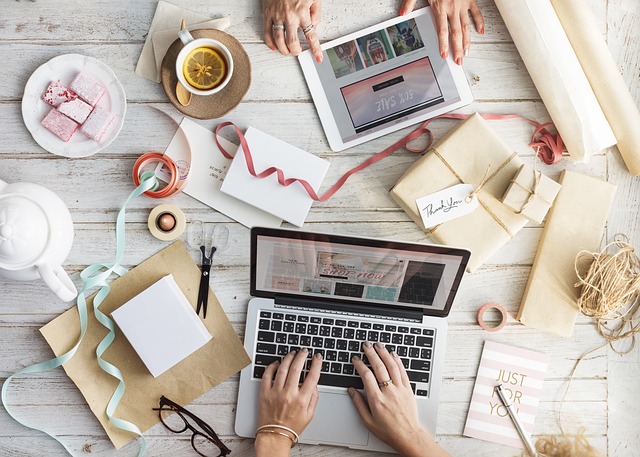 Fashion Designing: Eligibility
In order to join the fashion industry, one should possess a creative mind. However, while applying for B.Sc. Fashion Designing you need to pass 10+2 degree from any recognized institution or complete a diploma degree in any specialization from a government recognized institution.
Fashion Designing: Admission Process
Bachelor of Fashion Design is a 4 years course, which is covered in 8 semesters. Most of the premium fashion designing institutes conduct own entrance examination. Most of the examinations include computer-based or written exams, followed by an interview or discussion. However Direct admission process is followed by many institutes namely Pearl Academy (New Delhi), Pearl Academy of Fashion Management (Jaipur), Arch Academy of Design (Jaipur), J D Institute of Fashion Technology (Mumbai), Vogue Institute of Fashion Technology (Bangalore), FAD International (Pune), Satyam Fashion Institute (Noida) and Hamstech Institute of Fashion and Interior Design (Hyderabad).
Fashion Designing: Subjects covered in B.Sc. Course
Year I
Foundation program in design
Appreciation of textiles
History of western costumes
Apparel manufacturing process
Year II
Fashion Studies 
History of Indian costumes 
Fashion forecasting and trend analysis
Craft field study and research
Year III
Fabric and trim research and sourcing
Fashion merchandising and management
Draping techniques
Intellectual property rights
Year IV
Apparels development and showcasing
Fashion photography and styling
Practical knowledge
Portfolio development

Top 10 Fashion Designing Colleges India
Following are the top 10 fashion designing colleges in India:
1.TATYAM SCHOOL OF DESIGN, NEW DELHI
Location: Tatyam Campus, C-211, Outer, Ring Road, Munirka, Delhi 110067, India
Course Fee: N/A
Website:
https://www.tatyamschool.com/
Email: N/A
Contact No.: +91 98188 73353
3.NATIONAL INSTITUTE OF DESIGN
Location: Opposite Tagore Hall, Rajnagar Society, Paldi, Ahmedabad, Gujarat 380007, India
Course Fee: Rs. 262,800 / Year
Website:
http://www.nid.edu/
Email: N/A
Contact No.: +91 79 2662 9500
4.INDIAN INSTITUTE OF ART AND DESIGN
Location: B-26, Okhla Estate Marg, Pocket B, Okhla Phase I, Okhla Industrial Area, New Delhi, Delhi 110020, India
Course Fee: Rs. 433,060 / Year
Website:
https://www.iiad.edu.in/
Email: N/A
Contact No.: +91 11 4138 0000
5.KALINGA UNIVERSITY, RAIPUR 
Location: Village Kotni, Near Mantralaya, Atal Nagar, Chhattisgarh 492101, India
Course Fee: Rs. 72,600 / Year
Website:
http://www.kalingauniversity.ac.in/
Email: admissions@kalingauniversity.ac.in / registrar@kalingauniversity.ac.in
Contact No.: 9907252100 / 9303097047 / 7024100376
6.SAGE UNIVERSITY
Location: Bypass Road, Kailod Kartal, Indore, Madhya Pradesh 452020, India
Course Fee: Rs. 151,500 / Year
Website:
https://sageuniversity.in/
Email: N/A
Contact No.: +91 95225 78382
8.JECRC UNIVERSITY
Location: Plot No. IS-2036 to IS-2039, Ramchandrapura Industrial Area, Vidhani, Sitapura Extension, Jaipur-303905.
Course Fee: Rs. 100,000 / Year
Website:
https://jecrcuniversity.edu.in/
Email: admissioninfo@jecrcu.edu.in
Contact No.: +91- 9116642285 / 1800.102.5616
9.CT UNIVERSITY
Location:  Ferozpur Road, Sidhwan Khurd, Punjab, India
Course Fee: Rs. 111,000 / Year
Website:
https://ctuniversity.in/
Email:
info@ctuniversity.in
Contact No.: 1800-137-7777 / +91-9914511016 (WhatsApp) / +91-7888399937 / 0162-4503-800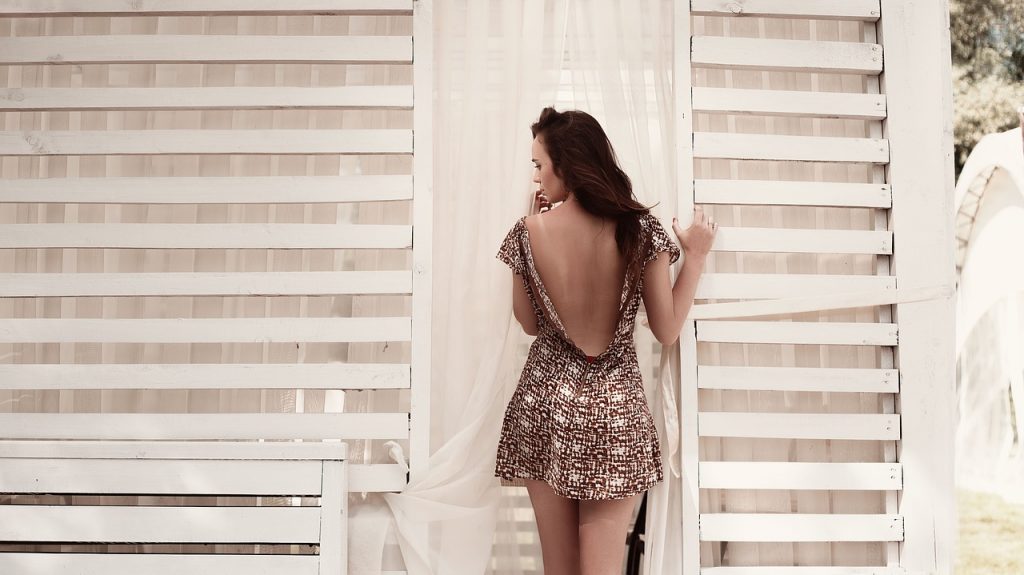 7 Tips for Getting Hired in the Fashion Industry
After completing graduation in fashion designing you can pursue a master's degree. However, most of the students believe in hand-on experience (internship) in the industry. Here are 7 tips to get hired by the popular fashion designing companies easily:
1. Create a great portfolio to showcase your creativity and impress the interviewer
2. Thoroughly research about the market, current trends and the company history where you are applying
3. Do freelancing for boutiques or fashion houses for experience
4. Be, creative, innovative and exclusive
5. Do not be impatient and improve your communication with a team
6. If rejected, identify your drawbacks and improve
7. Always be updated with current fashion news worldwide

5 Incredible jobs that combine Technology and Fashion
"A woman's dress should be a like a barbed-wire fence: serving its purpose without obstructing the view." – Sophia Loren
Technology is the future for many industries and the fashion industry is one of them. Those who dream of working in the fashion industry and are geeks, the prospects are even better.
Designing Wearable
The wearable industry is hitting heights. The main driver behind the growing industry is fitness trackers. The industry is also launching smart spectacles (available in Europe). With more companies showing interest in the wearable market, the looks of the products now matter more than ever. With high customer demands the wearable industry is looking for talented designers who can merge technology and fashion in a unique form.
High Tech Fashion
Fashion tech has already hit the market. Fashion is not limited to fabrics and leathers anymore. Now, sports supporters can feel how their favorite team is feeling with high tech jerseys – which is a wearable experiment by high-tech fashion designers! So if you want to design something crazy, then high tech fashion should be your career.
3D Printing
One of the most challenging parts of fashion designing is to create a prototype of the design as a demo. However, the invention of 3D printing is making the manufacturing process easier. Major fashions houses are now in search for fashion designers who can work with 3D printing technology to experiment with designs which is otherwise not possible on paper or on a CAD screen.
Fashion App creation
Presenting fashion through an app is the new mojo. Jump into the Play Store and you will find a handful of apps working on augmented reality (AR) technology, redefining fashion for common people, for example, the popular fashion app Myntra is offering augmented tees. On that note, software developers with a creative mind and sense of fashion can easily explore this booming career.
Fashion data Science
Data science is now a popular career choice; therefore, you can easily assume that being a fashion data scientist is the hottest profession in the industry. With machine learning hacks and various quantitative methods, a fashion data scientist can get insight into consumer behavior. With a pinch of fashion with Lachine learning knowledge, you can predict better sales funnel to the company.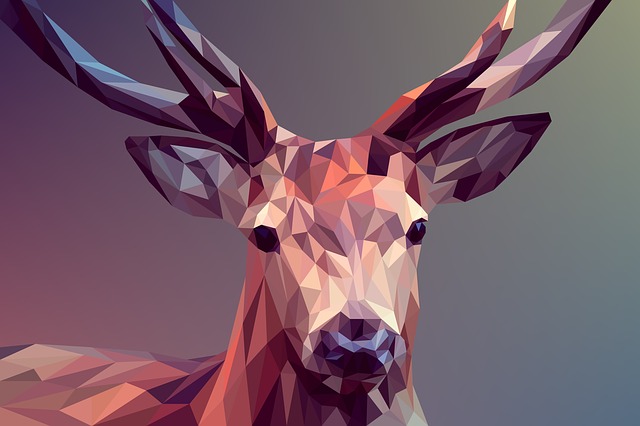 5 Careers Related to Fashion Designing
Completing the fashion designers' course will help you to land on a fashion designing job where your responsibilities will surround designing fabrics, apparels, accessories and so on. However, the fashion industry is so huge that if you could launch yourself as a fashion designer, you can opt 5 amazing and respective jobs closely related to fashion designing. Here check out the list:
Graphic Designers
Graphic designers are proficient with several designing tools or by software to communicate ideas that captivate the customers. Overall design or layout of a product is designed by graphic designers, which includes drawing/sketching apparels, magazines, brochure, corporate reports, and advertisements.
Art Directors
Art directors look after the visual style and images in newspapers, products appearing in televisions and product packaging. They are liable to design the project and direct the team while developing layouts and artworks.
Floral Designers
Floral designers also popularly known as the florists. They can make decorative displays with dried, live and silk flowers. Apart from flowers they also guide the customers to choose the best flowers, ribbons, contains and other related accessories.
Industrial Designers
Industrial designers are involved in developing concepts for manufacturing products like home appliances, cars, and toys. They combine business, art, and engineering to make products for everyday use. While developing new product concepts the designer needs to consider aesthetics, function, usability of the products and the production cost.
Model
Modeling is one of the most famous and demanding careers in the fashion industry. Models advertise products anything and everything designed by the fashion designers. Padma Lakshmi, Archana Akhil Kumar, Bhumika Arora are some of the top models in Europe millions each year.
"I like my money right where I can see it: hanging in my closet." – Carrie Bradshaw
Top 10 Companies hiring fresh graduates in Fashion Designing
Here is the list of top 10 companies looking to hire fashion designers:
Raymond
Allen Solly
The Arvind Store
Swarovski
Lifestyle
Adidas
Pantaloons
Spykar
Bata
AND
Through this blog, we have tried to offer you an overall aspect of the fashion industry in India. From studying B.Sc. in fashion designing to landing on the most suitable jobs – hope this blog will guide you in every step. However, if you want to ensure whether fashion designing is the most suitable career for you or not, try the Career Aptitude Test (a complete career analysis test) and let the counselors help you.
Have a question? Comment below or chat with our supports directly.