Ten students injured in clash at MSU's hostel campus
Sep 16, 2019, 9:58 IST | TNN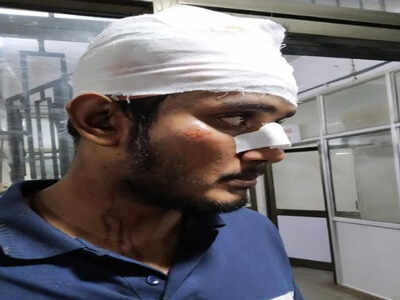 VADODARA: Ten students, three of them seriously, were injured when a clash broke out between two students' groups at the Halls of Residence of M S University in wee hours of Monday. Three students received head injuries and seven others got minor injuries in the clash. Sources said that two students' groups one hailing from Rajasthan and the other from Bihar came at loggerheads at the M M Hall of boys hostel campus of Halls of Residence. The ruckus started post-midnight when a group of students, apparently from Rajasthan, attempted ragging of students, hailing from Bihar.
When the students' group from Bihar approached M M Hall warden Vijay Solanki, the students' group from Rajasthan attacked them. "The students' group from Rajasthan was waiting for the rival students' group outside the entrance gate. When the Bihar student group returned after complaining to the warden, it was attacked, resulting in a full-fledged violence," said a source.
It was only after Sayajigunj police reached the Halls of Residence that the situation was brought under control. Three students have been rounded up by the cops, sources said, adding that the police is in the process of registering a formal complaint.