Missing B Pharmacy student Soni turns up at MGBS; abductor Shekar still at large?
Jul 31, 2019, 12:19 IST | TNN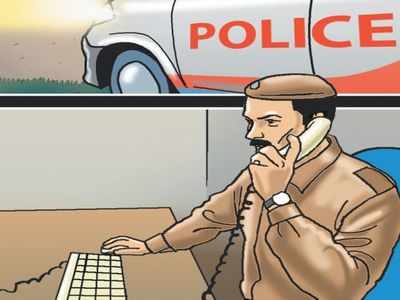 HYDERABAD: The missing B Pharmacy student Soni who was abducted by fugitive Ravi Shekar on July 23 surfaced at Mahatma Gandhi Bus Station (MGBS) on Tuesday morning. Though there were reports of Ravi being nabbed by police in Prakasam on Tuesday, Rachakonda police did not confirm it. Soni is being questioned by police at the CCS in Saroornagar. Mounika, a distant relative of Soni who had come to the city from Adilabad, came across the missing girl at MGBS under mysterious circumstances. "I asked Soni where she had been all these days. She replied that she had gone to Tirupati in search of job along with Ravi. At Addanki she was made to board a bus on Monday night which was bound for Hyderabad and reached MGBS at 5.30am,'' Mounika told media personnel. Girl not aware of her kidnapping
Mounika claimed that Soni was unaware she was kidnapped by Ravi. Soni also reportedly told her relative that she had gone to Tirupati to give her signature. Mounika said that she gave her phone to Soni to call up her family who immediately told the police. The officials contacted Soni and asked her to stay at the bus stand until they came. Once police came to MGBS, she was taken along with her relative. Rachakonda police took the girl for medical examination but were tight-lipped about the report. Ravi, a native of Krishna district, posed as a doctor and convinced family members that he would secure a job for her but midway kidnapped her on July 23. He later took the victim in a white Hyundai i20 car to Kadapa and Tirupati, before dropping her at Addanki.